About Us
Bios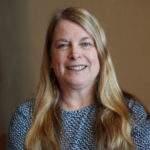 Mindy Goldenberg Valenci joined her sister, Lauren, in The Family Traveler business in 2005. After graduating from law school, Mindy worked as a lobbyist on Capitol Hill in Washington, DC before returning to her hometown to join her family's candy business. She worked for the business for 20 years as a sales and marketing professional and as an owner of the company until its sale. Mindy has traveled extensively and is the mother of two children. She is an avid traveler and has firsthand knowledge of many family-friendly resorts and destinations.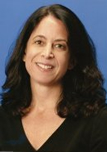 Lauren Goldenberg brings over a decade and a half of travel selling experience to her agency and started The Family Traveler in 2000. She came into the travel planning business via the professional sports industry. After graduating from the University of Pennsylvania and receiving a Master's Degree in Sports Management, she traveled the globe for many years working in various media-related positions on the men's professional tennis tour. Her love for exploration and culture changed course after the birth of her daughter and lead her to the family travel arena. Her passion for finding great places for families to travel, to reconnect and experience the world grows with each trip booked!
Charter Member.

Certifications

The Family Traveler is certified as a Family Travel Specialist by the American Society of Travel Agents (ASTA). We have also been certified by family-friendly travel suppliers including Sandals/Beaches Resorts, Club Med, Marriott Hotels and Resorts, Hyatt Hotels and Resorts, Princess and Norwegian Cruise Lines, American Airlines Vacations, Palace Resorts, Dreams/Secrets/Zoetry Resorts, Backroads and Vail Resorts in addition to the Scandinavian, Israel and Belize Tourist Boards. We are also graduates of the Disney College of Knowledge.

Referral Program

For each friend or family member you recommend who books a trip with us (valued at a minimum of $1,000), we will send you a $25 gift card as our thanks!

We really appreciate your referrals! Your family and friends become our family and friends.